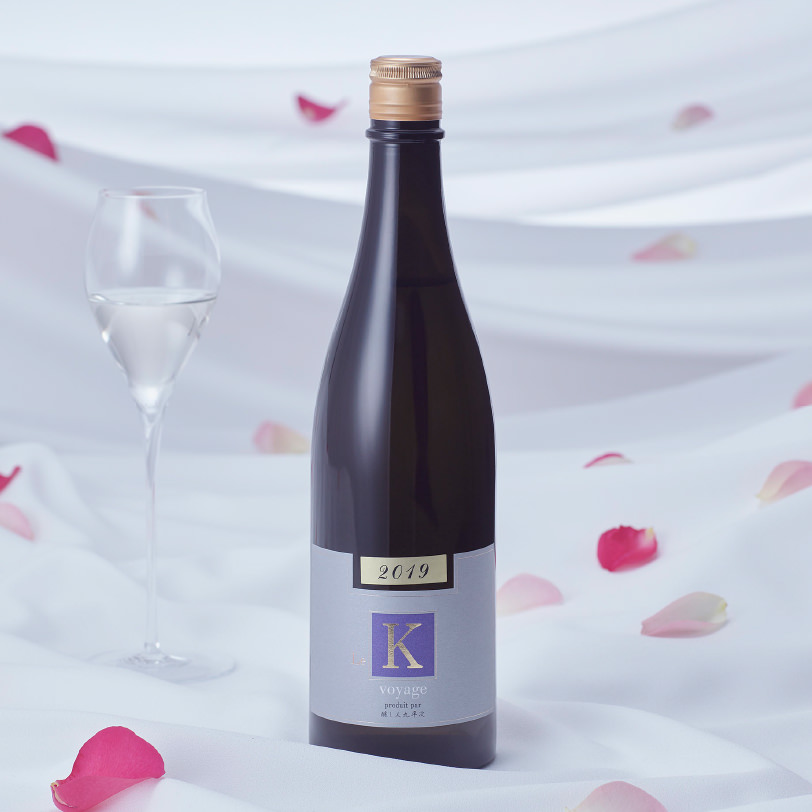 Découverte
Voyage
Crop / Yamada Nishiki Rice Polish 55%
720ml
And if I told you that I would be delighted to make you travel in our universe, and without moving from your living room! Would you believe me? When I speak of travel, it is of course an invitation to open your senses and lower your guard regarding the so-called "sake" too unfairly conveyed in Europe in favor of distilled rice alcohol, and not slowly fermented and sweet like wines, which capsize us so much.

"55 percent polishing rate" to allow it to express itself with more honesty and exuberance, and at the same time, have the ability to come and touch all the erogenous zones of your palate, and allow you to travel with us, mouth-watering sensations!

I imagine this sake with a superb French cheese platter, or an assortment of two or three styles (soft dough with floury crust, cooked pressed dough, cow, goat cheese, young or mature) to bring a fresh feeling of neutrality, lovely aromatic whispers, which will surely come, whispering readiness for what one might call, an "almost" perfect harmony.