Nurturing rice in Kurodashō.
Hyogo Prefecture's Kurodashō is one of the few regions that meets the requirements for growing Yamada Nishiki rice.
Among the many types of rice used in making Japanese sake, we believed Yamada Nishiki rice possessed the ideal potential.
It allows for an elegant, graceful aging process.
All strains of rice have a natural home.
Factors such as climate and soil quality play a large role, and with its daylight hours, precipitation levels, and temperature changes, Kurodashō is the ideal location.
The density of each grain of Yamada Nishiki rice grown here results in Japanese sake with complex structure, taste, and aroma.
This was our reason for choosing Kurodashō to grow our rice, despite its distance from our brewery in Aichi Prefecture's Nagoya.
Transforming agriculture in Kurodashō.
When we first began, we were at a loss as to what kind of rice we hoped to produce.
We knew without doubt that we wanted to grow it with our own hands, but we hadn't the slightest notion of where to begin, what direction to take, or which method of cultivation would be best.
Thinking back on it now is more than a bit embarrassing.
"What in the world is rice to begin with?"
"Where did the plant originally come from?"
"How did it get here?" "What is its history?"
"What is the identity of Japanese rice?"
"What is the importance of rice to the Japanese people?"
These questions ended up taking us on a journey.
One of discovery that led us back to the very beginning.
Throwing out all we took for granted and re-learning everything from the beginning has given us the ability to shine new light on the question, "What is rice?"
We now take pride in the knowledge we have gained.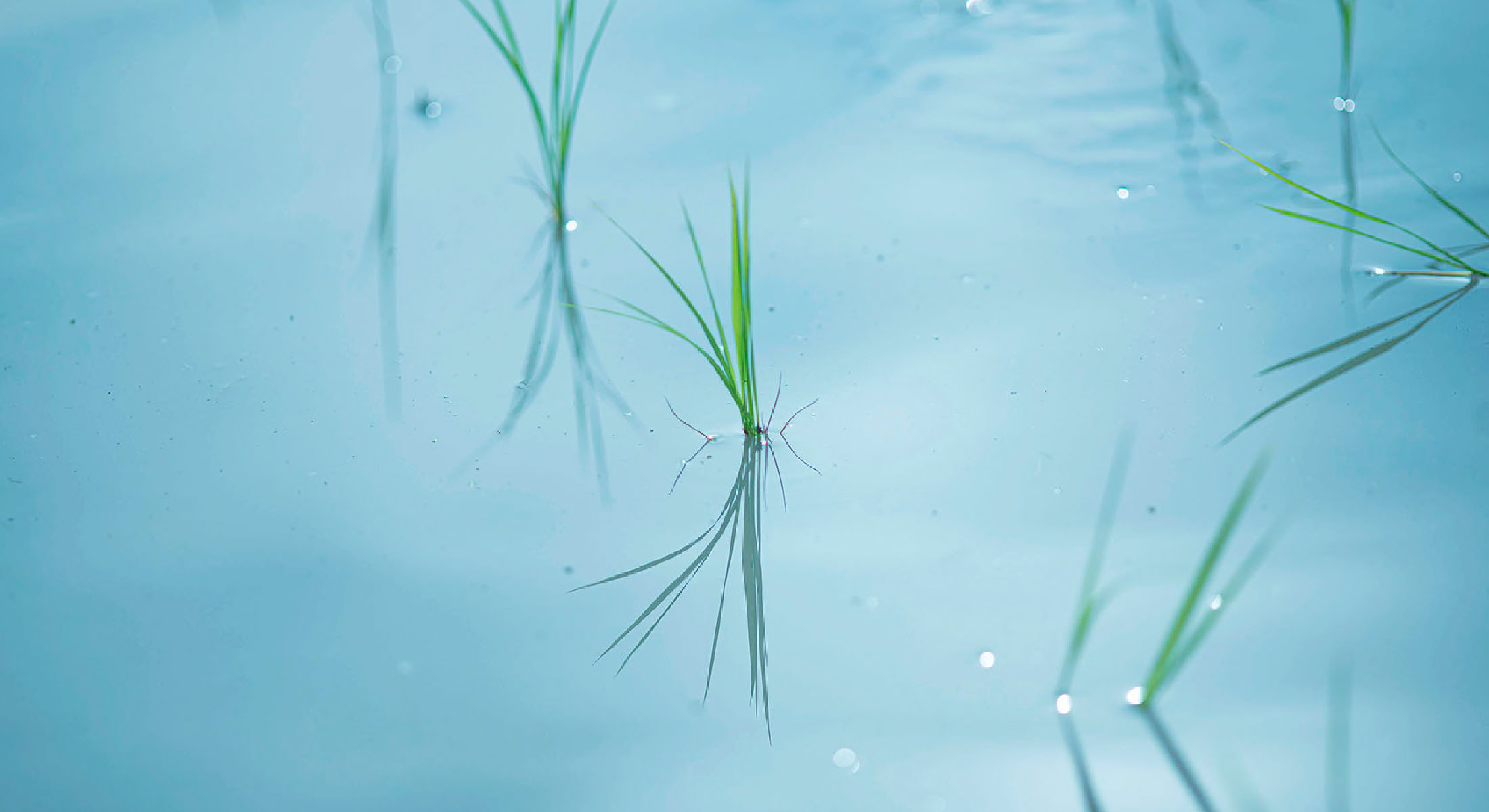 There are things we can do thanks to having our own rice fields.
Things made possible only because we did not start out as farmers.
We value quality over quantity, nurturing the potential within each grain.
As producers of high-quality Japanese sake, there is meaning to cultivating our own crop.
And reason to acquiring the magnificent rice that is Yamada Nishiki.